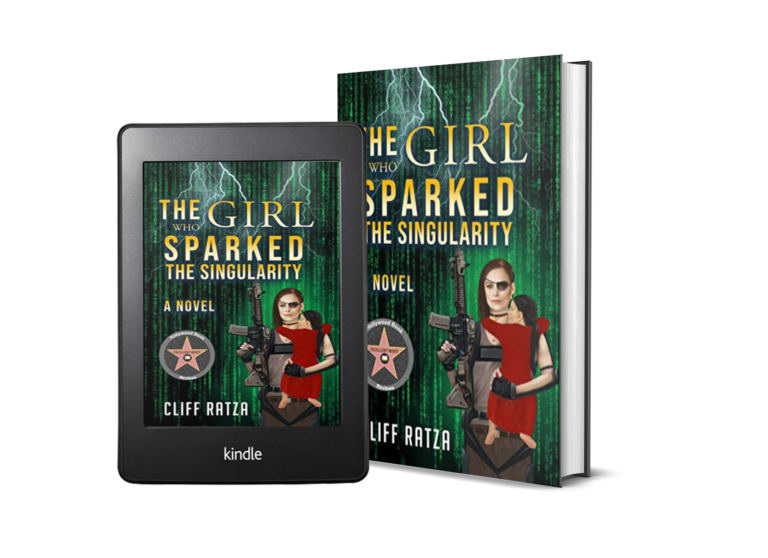 The Girl Who Sparked The Singularity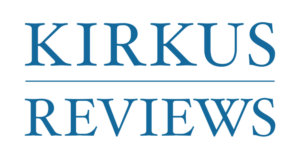 A heroine juggles her personal and professional lives while trying to pinpoint the hacker stealing and leaking her information in this fifth installment of a series.
After surviving a terrorist attack in Lebanon, Electra Kittner returns to Washington, D.C., with a 6-year-old fellow survivor, Qama, whom she quickly adopts. Around the same time, her Linguistic App software has "morphed" into an artificial intelligence that calls itself Indira, the name of Electra's mother, who died by lightning bolt while giving birth to her. Electra is enjoying her expanded family, which includes Robin—the intimate "co-friend" she lives with—and the woman's adopted twins. The perpetually busy Electra is an actor-turned-screenwriter; frequently advises presidential hopeful Sen. Angus McTear; and works in research and development (for example, the study of transhumanism or, more specifically, cyborgs). But she's understandably shaken by anonymous "open letters" to the public, as they feature information someone has unquestionably reworded from documents Electra has written. Certain a hacker is perusing and leaking her confidential files, Electra asks Indira to help her locate the culprit, who eventually resorts to emailed taunts. She must also handle occasional threats that are more physical and immediate. Ratza's story sometimes feels like a string of concurrent plots, from Electra's political conversations with Angus to her Hollywood projects. But the intermingling of her worlds results in an overall cohesive and engaging narrative. Electra, for example, is initially unsure what the hackers are after, and menaces from one of her professions may be targeting her family. As the tale spotlights Electra's superior intellect over her physical aptitude, there are lots of discussions and only intermittent action. Regardless, Electra's hectic schedule ensures swift narrative momentum while the cliffhanger ending, even if it's become a series staple, is gleefully mysterious.
Another satisfying volume in an SF saga that shows no signs of slowing down. (list of main characters, book series dedication) 

Zebrina rated it 5 Stars
And the thrill continues in the fifth book of the Lighting Brain series as well! Electra continues to battle with the adversaries and her search for an unknown hacker continues. This unknown hacker keeps pushing Electra into danger in every step she takes in 3D and Cyberspace.
Will she be able to overcome every hurdle on her way? Read on to find out!
Another suspenseful and action packed story which left me awestruck with it's unexpected turn of events. The plot is intricately woven with careful detailing. Loved it!
Try this out Sci fi lovers!
Recommended!!
Anushree Jain rated it 5 Stars
This is the narrative of electra she is confronting alot of digital violations issues, she is looking for obscure programmer, who is hidding behind blinds.Each time I read recorded fiction it's nearly men have predominant books so I was truly searching for female lead story, that grabbed my eye this book more. Retribution can change the whole story to her vengeance changes ladies into a warrior. Digital framework India and it's put together activities with respect to how considering lives everything is clarified in this book. Language is very simple and there is no requirement for the word reference all the more every now and again
Be that as it may, he is made a definite climate the story required yet the character depiction particle ought to be added all the more so there it will be more useful. However, it merits perusing and a page-turner as well. 
Shoumya rated it 5 Stars
After reading the previous sequels of Lightening Brain series, this book is another one that grips you with its plotline.
Best part I liked about this book is that the author briefly explained about the previous books and stories; then continued for current plotline.
The language narration was lucid and characters were identified easily. If you haven't read the previous books, got for it because only then you'll understand in depth.
The cover page and title totally apt for this book and makes the reader to imagine according to that world.
The protagonist Electra, deal with another incident where somebody creates a mess with her in cyber cell.
Further story, will lead you to know whether that hacker is put behind bars? Or will she able to find who's behind this mess? And what actually happened to Electra because of this mess created all over?

Grab now to unfold the exciting norms that the book beholds. This is an amazing book to read if you love reading science fiction genres.